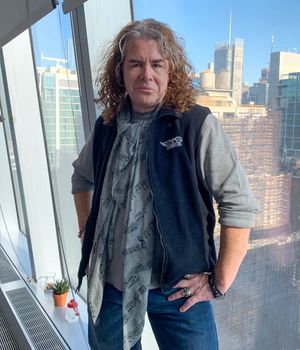 Jay Conroy was born to rock hard. By the time he was 12 he was attending rock concerts at Madison Square Garden. He spent years working backstage with bands, to being a live DJ and MC entertaining thousands. Immersed in a rock and roll lifestyle for years, led him to share his passion with others by creating his radio show, ROCK HARD with Jay Conroy.
Jay's insight and knowledge in the rock world enabled him to share behind the scene stories and his interviews were often complimented by the musicians he interviewed.
ROCK HARD with Jay Conroy was a New York City based hard rock show featuring new and classic bands. It played deep cuts to the latest releases, rock news and interviews.